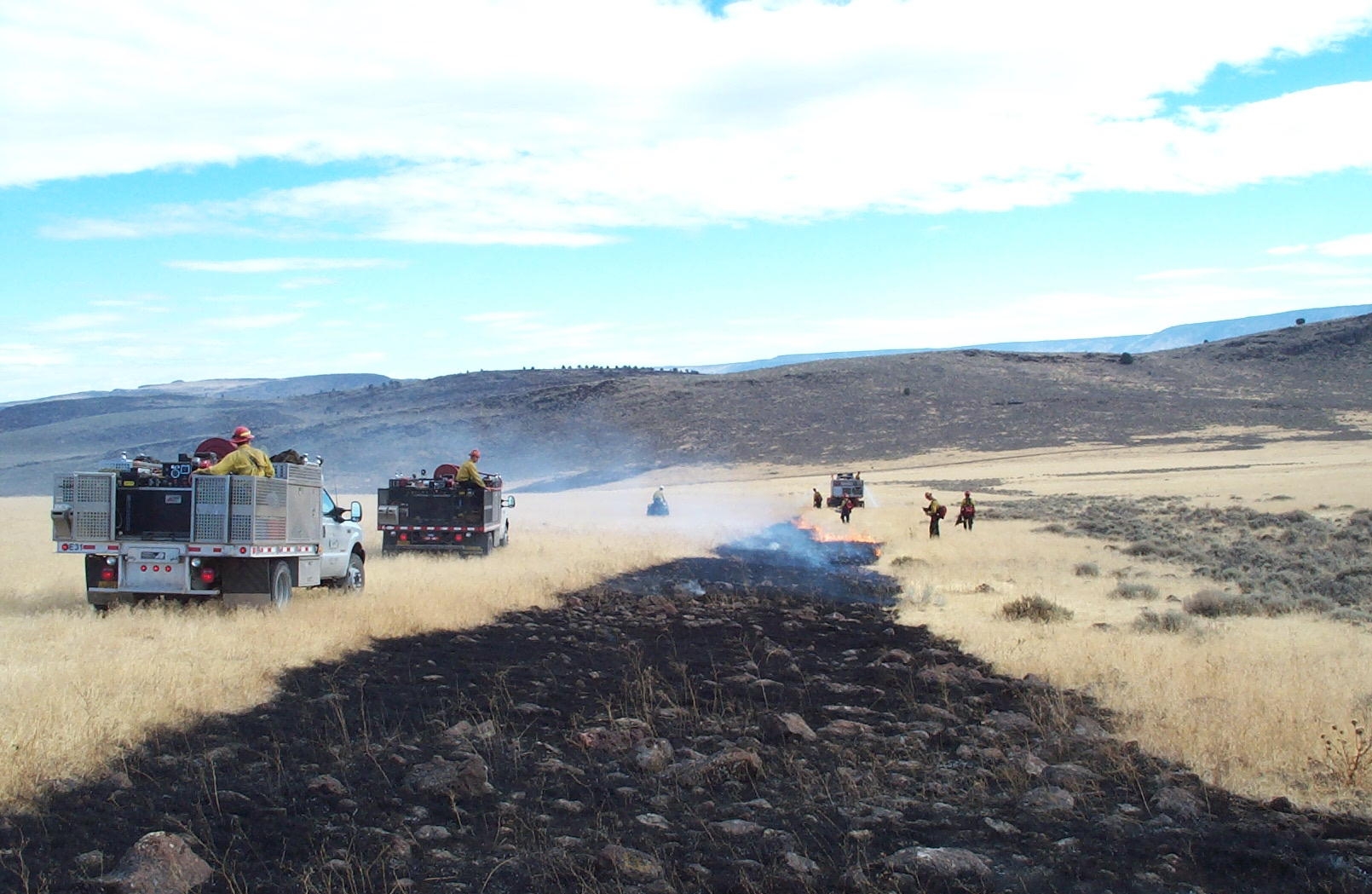 Prescribed fire an environmentally sound practice used to bring our forests back to a more historical fire resilient state. After many years of fire exclusion, an ecosystem that needs periodic fire becomes unhealthy. Trees are stressed by overcrowding; fire-dependent species disappear; and flammable fuels build up and become hazardous. Prescribe fire reduces hazardous fuels, protecting human communities from extreme fires.
Prescribed fire also includes:
Minimizes the spread of pest insects and disease;
Removes unwanted species that threaten species native to an ecosystem;
Provides forage for game;
Improves habitat for threatened and endangered species;
Recycles nutrients back to the soil; and
Promotes the growth of trees and other plants;
Prescribed fire gives Grayback's managers the choice to burn under the right conditions, allowing protection of critical natural and cultural resources, and reducing the danger to the public and firefighters. Prescribed fire can eliminate years of dangerous fuel accumulation and thereby reduce the risk of catastrophic wildfire
Grayback Forestry manages prescribed fires to benefit natural resources and reduce the risk of unwanted wildfires in the future. We are a turn-key prescribed fire organization with qualified personnel and equipment, capable of implementing full service prescribe fire programs in most conditions.
Our qualified "burn bosses" write burn plans for prescribed fires. Burn plans identify – or prescribe – the best conditions under which trees and other plants will burn to get the best results safely. Burn plans consider temperature, humidity, wind, moisture of the vegetation, and conditions for the dispersal of smoke. Graybacks fire specialists compare conditions on the ground to those outlined in burn plans before deciding whether to burn on a given day.
Grayback also works to ensure that when a prescribed burn occurs near roadways or cities, that communities, including public safety personnel are well informed.